In 2005 I released a fun little puzzle game called Ping Ball. It took me 9 months of spare time to write, and I did all the coding down to the hand tuned assembler code for the blitters, and even render the sprites myself with Povray. It was the first project where I used the sub-pixel sprite technique, that I recently replicated in Python. The resolution is only 640x480, but you would swear it was a lot higher. I thought it was a great game, I enjoyed working on it, and I loved playing it. So I assumed I would do well selling it. I was wrong! It sold very few copies, apparently it was too hard for the casual games market, and didn't appeal to more dedicated gamers. *sigh* Here are a couple of screenshots...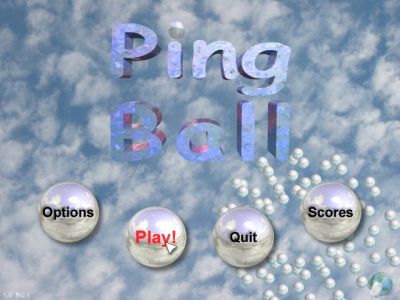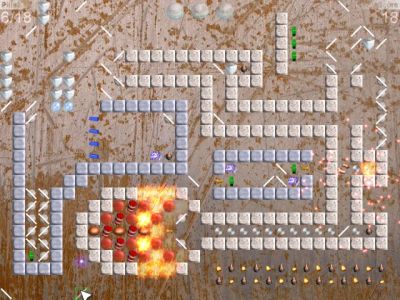 As someone who likes to create things, there is nothing worse than creating something that few people will ever see. So I have decided to give away the full version for free, as an experiment.

Download Ping Ball (full version) Update: You will need the following license key to unlock it: PING-43a3-2a4a-cb8a-1c23

I think it will appeal to programmers. There is a slight arcade feel, but basically it is a logic game where you have to think on your feet. The basic premise of the game is to bounce 'ping balls' around the screen by dropping mirrors in front of them and collect all the crystals.

I'm toying with the idea of making it Open Source, but I really don't have the time to maintain it or port it to other platforms (currently it's Windows only). So I would only release the code if there was a demand for it.

I hope somebody enjoys playing it as much as I do!